In this final week of the year, the "Christmas Craze" has started to decelerate. Looking at it in a bigger view, it has been a very fun, challenging and rewarding month. Probably, not only for us but for most businesses as well. We would like to say our sincerest thanks to all who have been a part of this journey – the suppliers, freelancers, staffs, friends and of course the customers. Many related shops in the events industry are also referring us to their customers and we like to say our thanks to all of them.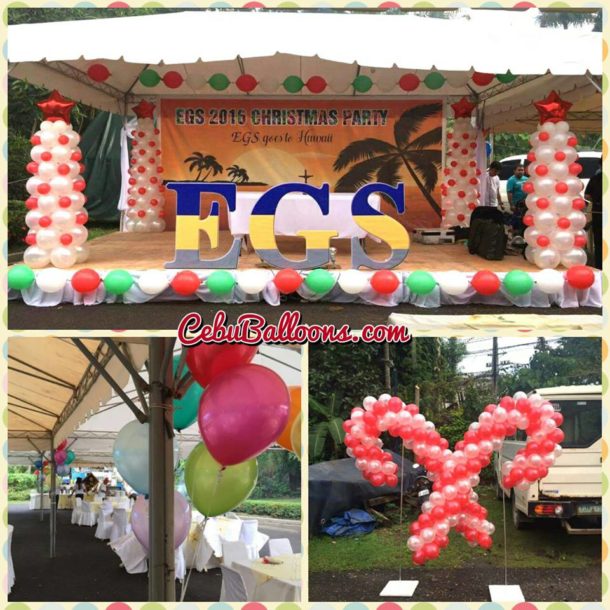 Aside from the Birthday Celebrations, Christening Parties, Debut, which are the regular social gatherings that we serve, this December the bookings for Christmas Parties, Store Openings and Product Launching have been tripled compared to last year. The companies that we've served in the previous years' continue to patronize our products and services and there are also newcomers, which we think will also get our services next year.
There have been many plans this year but only a few were implemented because of the budget and time constraints. We launched our T-Shirt Printing, Personalized Fans, Personalized Pens and a few other products this year and we also bought a couple of high-end photo printers, a cutting machine and other equipment for mass production to make sure we cannot just beat the deadline but deliver it way ahead of time without compromising the quality. One-week used to be our standard deadline but now we can do most personalized items in just 3-4 days.
We have some exciting products next year and we are looking at adding Mood Lights, Sound Systems, Personalized Sports Bottle, Calendars and many more. We will also add a couple more freelance staffs to help us accommodate the inquiries.
We are so blessed this year that we also shared it not only to our staffs and family but also to the people in our community. We will do our best to do more community services next year as we have been extremely busy this year and spent most of our very short free time with our kids.
Because we are featured in one of ABS-CBN's local shows early this month, we probably got more customers than expected. We hit our sales target as early as third week this month and we will be targeting a much higher goal next year.
The "word of mouth" is also silently promoting this small business to big companies and we are also using free social media platforms to promote the business relentlessly. This website has become stable in its rankings in the past year as other similar shops are using our targeted keywords and unknowingly also promoting our business.
Do not forget that Jesus is the reason for the season and in everything that we do, we should do it for His glory. Let us continue to love each other and share our blessings to others. We are looking forward to another prosperous year and we wish all of you reading this to have a fruitful 2017. Let us all continue to work hard, make quality products and offer professional services. Merry Christmas!
This page is last updated on